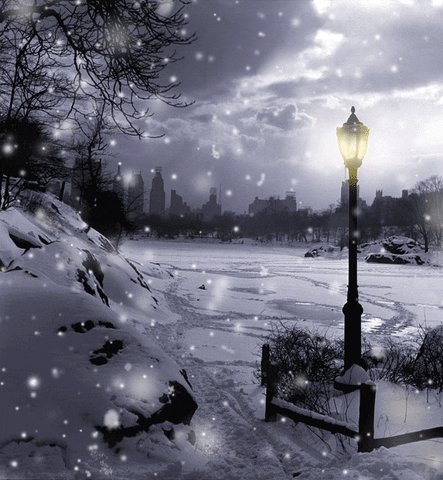 Well, it is April and it's snowing again. Sigh. I feel a little like I'm in a Charlie Brown cartoon. So what are you reading?
I know this sounds silly but I'm reading two books. One is mine and I'm reading it again to help set up the book that will follow it.
Night fell with the snow. Vampire Prince Răzvan stood at a crossroads in the Carpathian Mountains of Romania. On that cold wintry night in 1938, something unseen spoke to his heart, and he led his companions into the forest. A flash of silver in the dark! A whisper to his heart so soft it ached! Then he saw the gypsy encampment in the deep woods and knew they would take refuge there for the rest of the night. At first, she hid behind the others. But when she peeked out, his heart was lost gazing into the exotic blue eyes of the raven-haired beauty. He felt the excitement rushing through her blood like wine, making her reckless and wild. She should have been afraid of him. His dark visions of the future should have terrified her. Still, she remained spellbound by his gaze and would not turn away. While the others slept, two hearts stood in the snow hidden behind a tree, watched by the stars. But it would not stay night forever.
Amazon Reviewers say: "This is the first book I have read by author Susan Hanniford Crowley, and I loved the world she has created. The vampire Prince Razvan is such a gentleman who falls in love with a raven-haired gypsy beauty Saraina. Their love story is sweet and enchanting. The time period ranges from the second world war up to modern-day. The author writes a compelling story that draws you in and delivers a satisfying conclusion." "I loved this story and read it in one day because I couldn't put it down and I recommend it highly. I loved the characters especially Saraina and Razvan. It was a love story for the ages."
The book is available at https://www.amazon.com/Vampire-Blanket-Stars-Arnhem-Knights-ebook/dp/B07X7SS8TY/
Destiny of the Witch is a different kind of paranormal novel but equally exciting.
In the thrilling climax of the Rise of Orion series, the stakes are higher than ever before as Ella Masters risks everything to fulfill her destiny.
As the last Welsh witch and soul-shifter, she has battled many enemies, but none as malevolent as the Morrigan. The devious goddess is determined to destroy not only her, but mankind as well. Betrayed by her lover Marcus Drayton, an agent for the security team Orion, and facing impossible odds Ella must find the strength to fight her deadly adversary—alone.
Marcus is desperate to save Ella. In a daring and calculated move, he surrenders himself to the Morrigan to prevent his soulmate from clashing swords with the harbinger of death. But has he underestimated what's at play? When the seductive goddess, manipulates him—her true agenda in this twisted game is revealed.
With the world a battlefield and the very balance of nature under threat, will Ella and Marcus defeat their foes? Will destiny keep them together or tear them apart?
What Amazon reviewers are saying about the series…"This was a very original story and was very well written. The characters were well detailed and believable. The pace was excellent and didn't drag on at all. It was very hard to put down. If you enjoy fast-paced paranormal stories that will keep you on the edge of your seat, then this is the series for you! The Rise of the Orion Series is truly outstanding!"
Destiny of the Witch is available at https://www.amazon.com/Destiny-Witch-Rise-Orion-Book-ebook/dp/B085D8KJGG/
*
If you're in the snow zone or under quarantine or both, why not cuddle up with good book.
Stay safe and believe.
-Susan
Susan Hanniford Crowley, Amazon Kindle Bestselling Author of Vampire Romance
www.susanhannifordcrowley.com
Where love burns eternal and whispers in the dark!
New: The Vampire with a Blanket of Stars, Arnhem Knights of New York, Book 3 available in Amazon Print and Kindle!
Vampire Princess of New York, Arnhem Knights of New York, Book 2 available in Kindle!
Vampire King of New York, Arnhem Knights of New York, Book 1 now in Kindle and Print!
Vampire in the Basement, Vampires in Manhattan, Book 4 available in Kindle.
Poseidon's Catch(mythology romance) available in Kindle.
Mrs. Bright's Tea Room (steampunk romance) available in Kindle.
A Vampire for Christmas, Vampires in Manhattan, Book 3 available in Kindle.
The Stormy Love Life of Laura Cordelais, Vampires in Manhattan, Book 2 available in Kindle and Print and Barnes and Noble Print
When Love Survives, Vampires in Manhattan Book 1 available in Kindle, Nook, Kobo and Smashwords and iBooks (on Apple devices).