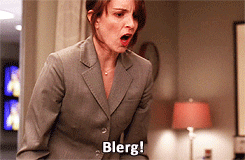 In the old days, when there were only bookstores and the library, I bought books based on blurbs. It was all I had to go on. Every so often the librarian would say, "You liked Wait 'Til Helen Comes… how about you try this one?"
But I relied on the book jackets, and the teasers written inside, to tempt me to buy.  It was a system that worked, for the most part.
When it comes to books, I know what I like.
It's true. There are definitely cases when a blurb might be misleading, but generally, it's the best example of an author's writing. If the blurb is interesting, concise, and easy to read, then I'm going to take a chance on that author.
When I was learning to write queries and blurbs, I found great advice from Maggie Stiefvater, who in turn said she'd received this advice somewhere else. "Summarize your book in one sentence," she said.
And so I practiced that. I wrote one line summaries with commas, and semicolons galore. Eventually, I was able to put together something succinct, and I hope, intriguing.
So this is why I don't read reviews. I'm going to let the author weave their magic, and draw me into their world, and I'm going to let them do that with their blurb. I know… sometimes authors don't even write the blurbs, especially not those with trade publishers.
But for those indie authors, or authors with small publishers? They've got ten books spread across the kitchen table, and they're reading the book jackets—practicing the art of the two paragraph summary—trying to suck in readers with the best damn blurb they can manage.