Summer Reading Lists!
The best part of summer is the time to read. Though having kids means the beach is WORK, I still have a long list of books I'm looking forward to. What's on your reading list?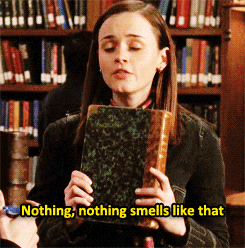 Romance? Gotta Have it! 
Deja Vu and Gin by Heather R. Blair
Fair is foul and foul is fair.
Betrayed by her father.
Abandoned by her mother.
Left at the altar by the prince of her dreams.
Anastasia Gosse's past is more tangled than most. Everything she's been through has taught this witch one valuable lesson. Trust no one. All that Ana's ever wanted was to have her family back together and safe. She'd do anything to make that happen.
Even blackmail an assassin of the realm who drives her crazy in more ways than one.
Tyr Kanerva thinks he's seen it all, the worst of both the human and fairytale worlds. This assassin thinks he's too jaded for surprises. Enter one clever, calculating witch who tricks Tyr into a contract that just might be the death of him. He should hate her, but instead he finds himself wondering what the witch is hiding under all that ice.
When Ana comes up with a sinful solution to satisfy their mutual curiosity, neither of them are prepared for where their liaison will led.
Because the FTC world is not a kind one, and between gods, goddesses and a Fire Prince who will stop at nothing to have Ana back at his side, a happily ever after for these two may be just another impossible fairytale….
https://www.amazon.com/Déjà-Gin-Toil-Trouble-Book-ebook/dp/B071FYTX17/ref=sr_1_1?ie=UTF8&qid=1497733516&sr=8-1&keywords=heather+r+blair
Kindred Spirits by Rainbow Rowell
A short story about waiting and believing — but mostly waiting — by the New York Times bestselling author of Eleanor & Park, Fangirl and Carry On. All proceeds go to the ACLU Foundation.
When Elena decided to camp out for the next Star Wars movie, she was expecting a celebration, a communion — a line full of people who love Star Wars so much, they have to share it.
She wasn't expecting this:  a freezing sidewalk, nowhere to pee, and three nights stuck with a boy who decided not to like her before they even met.
It's enough to make a girl leave the line…
But Elena came here for Star Wars, and it will take more than bad weather and a dumb boy to squash her spirits.
https://www.amazon.com/Kindred-Spirits-Rainbow-Rowell-ebook/dp/B071YTNL7W/ref=pd_sim_351_13?_encoding=UTF8&psc=1&refRID=MPZQTN594G1BN0BBSANS
Loving Them- Wings of Artemis Series by Rebecca Royce
Saved from a life of suffering, Paloma Delacroix is determined to make the best life possible for herself, and for the four men she loves. Loving them is a challenge she never dreamed she'd be up for and one she refuses to fail. Before they can kickstart the life they all dream of, Thomas, Clay, Keith and Quinn McQueen will take Paloma back to Mars Station. They have the whole of the Sandler armada to defeat.
With the help of family, friends, and lost allies, they just might make it work…if they can survive their wedding day.
Content warning: Reverse Harem. Intense.
https://www.amazon.com/Loving-Them-Wings-Artemis-Book-ebook/dp/B072QWT74C/ref=sr_1_4?s=digital-text&ie=UTF8&qid=1497733695&sr=1-4&keywords=rebecca+royce
The Stardust Series by Autumn Reed and Julia Clarke
All Haley Jones wants for her eighteenth birthday is answers. Thanks to an overprotective dad and a secluded existence in the Sierra Nevada wilderness, Haley has never experienced a typical life. Her dad claims there's a good reason for their isolation, but he refuses to tell her why, delaying her questions with the promise of answers when she turns eighteen. That day has finally arrived, but the explanation raises more questions than answers. And when Haley wishes for the chance to explore the world, she finds that the old adage rings true—be careful what you wish for.
https://www.amazon.com/Stardust-3-Book/dp/B01JZHQRO6/ref=sr_1_11?ie=UTF8&qid=1497733754&sr=8-11&keywords=autumn+reed
Historical Biographies—because it's important to keep learning! 
Valiant Ambition by Nathaniel Philbrick
In September 1776, the vulnerable Continental Army under an unsure George Washington (who had never commanded a large force in battle) evacuates New York after a devastating defeat by the British Army. Three weeks later, near the Canadian border, one of his favorite generals, Benedict Arnold, miraculously succeeds in postponing the British naval advance down Lake Champlain that might have ended the war. Four years later, as the book ends, Washington has vanquished his demons and Arnold has fled to the enemy after a foiled attempt to surrender the American fortress at West Point to the British. After four years of war, America is forced to realize that the real threat to its liberties might not come from without but from within.
Valiant Ambition is a complex, controversial, and dramatic portrait of a people in crisis and the war that gave birth to a nation. The focus is on loyalty and personal integrity, evoking a Shakespearean tragedy that unfolds in the key relationship of Washington and Arnold, who is an impulsive but sympathetic hero whose misfortunes at the hands of self-serving politicians fatally destroy his faith in the legitimacy of the rebellion. As a country wary of tyrants suddenly must figure out how it should be led, Washington's unmatched ability to rise above the petty politics of his time enables him to win the war that really matters.
https://www.amazon.com/Valiant-Ambition-Washington-Benedict-Revolution/dp/0143110195/ref=sr_1_1?ie=UTF8&qid=1497733797&sr=8-1&keywords=nathaniel+philbrick
Mystery and History and Fanfiction? Yes, please! This author plays off of Jane Austen to create her otherworldly mysteries! 
Valor and Vaniety by Mary Robinette Kowal
Acclaimed fantasist Mary Robinette Kowal has enchanted many fans with her beloved novels featuring a Regency setting in which magic—known here as glamour—is real. In Valour and Vanity, master glamourists Jane and Vincent find themselves in the sort of a magical adventure that might result if Jane Austen wrote Ocean's Eleven.
After Melody's wedding, the Ellsworths and Vincents accompany the young couple on their tour of the continent. Jane and Vincent plan to separate from the party and travel to Murano to study with glassblowers there, but their ship is set upon by Barbary corsairs while en route. It is their good fortune that they are not enslaved, but they lose everything to the pirates and arrive in Murano destitute.
Jane and Vincent are helped by a kind local they meet en route, but Vincent is determined to become self-reliant and get their money back, and hatches a plan to do so. But when so many things are not what they seem, even the best laid plans conceal a few pitfalls. The ensuing adventure is a combination of the best parts of magical fantasy and heist novels, set against a glorious Regency backdrop.
At the Publisher's request, this title is being sold without Digital Rights Management Software (DRM) applied.
https://www.amazon.com/Valour-Vanity-Glamourist-Histories-Book-ebook/dp/B00HL0MA78/ref=la_B0033T90TC_1_4?s=books&ie=UTF8&qid=1497734163&sr=1-4
And then because there's nothing better than a horror story on a warm sunny day… I love this author. And she's from Vermont!! 
Burntown by Jennifer McMahon
A fantastic machine that can reunite the living with the dead. A haunting–and dangerous–legacy that could destroy one family for generations.
All families have secrets, but Eva Sandeski's family has a secret that someone is willing to kill for.
Find out why she's hiding in a mysterious place called Burntown…
https://www.amazon.com/Burntown-Novel-Jennifer-McMahon-ebook/dp/B01LZOU9XD/ref=cm_cr_arp_d_product_top?ie=UTF8
If any of you want to add me to your reading list, here's my author's page;) It's just a little shameless self-promotion…
https://www.amazon.com/Ripley-Proserpina/e/B01M7O0SZO/ref=sr_tc_2_0?qid=1497734671&sr=1-2-ent