Have you ever read a book where the character pops off the page, stands next to you and whispers in your ear? Where you completely forget the character is actually a character, and not alive? RM Walker, a new author who hails from England, is this sort of writer. In recent months, I've had the pleasure of reading her stories, and making new friends with her characters. I recently begged RM to answer questions about her first widely published book, Lily. Enjoy her answers which are full of lovely Britishisms. In fact, make sure you're drinking tea while you read, and remember to lift those pinkies:)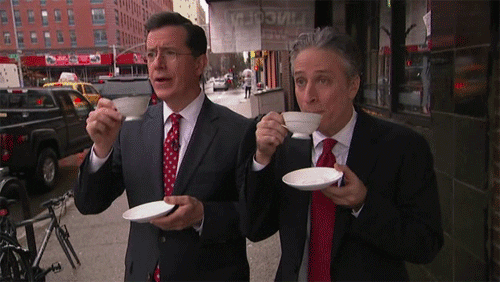 Q: This is your first book, and you dove right into the deep end! It's both reverse harem and a paranormal romance. What made you want to write a book in these genres?
A: I've always hated love triangles. It's too much for my poor heart, so I've been writing stories for myself where the girl hasn't had to choose for a long time. I just didn't know that it had a name until recently. 😊 As for paranormal – growing up my favourite books were all about magic and fairies. The first magical book I read was Enid Blyton's Faraway Tree series and I still love these books today. So, to be able to combine my two loves was a dream come true and just seemed natural.
Q: Lily takes place in England, how does the setting influence the main character's world?
A: I live in England, and Cornwall is one of my favourite places. Trenance and Porthaven aren't real villages, but they are based on a couple of coastal villages that I love. Lily, the main character, has grown up moving from town to town and city to city and that has shaped her in the way that, to a point, she's much more independent. Especially in her thinking. The boys (her love interests) have grown up in secure environment, with a close knit bond between them. They've never relied on anyone except themselves, each other, and Jonas, he's a former teacher/mentor/uncle type to the boys. So to a certain extent, they are more sheltered than Lily and, perhaps, a bit more naive.  They believe it's Lily that needs protecting, when in fact it could be them. Although Nate, one of the boys, will not agree with me on that. 😊
Q: I love your main character, Lily. She's really unique. Without giving too much away, what can you share about her?
A: Thank you. 😊 I love her too. Lily won't be pushed around by the boys, especially Nate, one of the boys who takes her under his wing. She'll let him get so far and then she digs her heels in. She's spent a lifetime believing she's epileptic, and at first, she refuses to believe that it might not be epilepsy. She's not a coward, but she's not the bravest person in the world either, and has a tendency to hide rather than face things. But she'll discover she's braver than she thinks as the story progresses. She's dependent on her mother for a lot of things, because of her epilepsy. She's gone through life unable to build close relationships so she's learnt to live quite happily with herself. This will come in handy as the story progresses, but she'll also come to learn that her one constant will be the boys.
Q: One of my favourite things about your book is the way you've woven myth and history together. Did you have to do mad research, or were these stories you were familiar with?
A: A lot of the history of witchcraft was already familiar as it's a subject that has fascinated me since I was small. So when Drew, her new neighbor, tells her why people thought witches flew on broomsticks, it's true. But he can't ethically explain it outside of a classroom and neither can I. But if you research it, it's fascinating stuff, and you'll also discover why we think witches were green skinned. 😊 😊 I did a lot of research about Hedge Witches and Hedge Magic, learning the secret names of plants was fascinating. Eye of Newt and Toe of Dog, isn't quite as horrendous as it seems.
Q: How would you describe Lily's boys (Matt, Nate, Jake, and Josh), their relationship with each other, and what draws Lily to them.
A: The boys are cousins by blood but brothers by choice. Before Lily explodes into their world they've never needed anyone but each other. They are close, but they still fight like family and still annoy each other frequently. Their magic binds them together even more, as they believe other than Jonas, that they are the only ones around them that are like them.  So when Lily arrives, it knocks them for six a bit. At first, Nate is suspicious of her. Matt is bowled over by her appearance the first time she smiles at him and the twins, Jake and Josh, are suckers for her brain.
Lily is drawn, initially, by their offer of friendship and the way they look after her. She's attracted to them on a physical level too. Nate annoys her, but she recognises it's mostly concern on his part and as she spends time with them, she quickly becomes involved on an emotional level. Magic plays a part, but I can't say any more than that.
Q: Finally, what are your plans for Lily and your writing?
A: Denial, the second book in Lily's story is in edits. I expect to get her story told in three books, so there will be another one after Denial. I am also toying with a spin off from these books, but I'm not sure yet. 😊
I also have a few outlines for other books that I am building the plotlines for. I tend to work on one book at a time, as the characters obsess me to the point where they become part of me and all I think about.
Thanks for RM for answering my questions, and being patient with me while I bothered with her for British sayings.
Buy Links for Lily are below.
Itunes:
https://itunes.apple.com/us/book/lily/id1214007416?mt=11
Amazon (US and UK):
https://www.amazon.com/Lily-Book-1-Seer-ebook/dp/B06XH32PRT/ref=asap_bc?ie=UTF8
https://www.amazon.co.uk/Lily-Book-1-Seer-ebook/dp/B06XH32PRT/ref=asap_bc?ie=UTF8