Book covers. I rarely buy a book based on the book cover. I don't expect the model on the front to match the characters in the story. My own book covers resemble my characters only broadly; they're not dead ringers. (See below. Nora, my female main character, is not perfect- in fact- Nora would probably say something like, "I wish I looked like this."). Recently, though, I've been seeing Facebook posts by some of my favorite authors with their vision of their characters.
Most of the character photos are models, though hardly any are ones I could place, or name. Sometimes, I love this. If it jives with my vision, and someone has found the exact right real life person to match a character I've fallen in love with, it can be thrilling. Oh! There you are! 
But other times, I get an acute sense of disappointment. Not long ago, an author of a series I adore posted photos of her female main character. A model, probably in her teens, no make-up, but still: perfect skin, perfect teeth, perfect hair. (No make-up doesn't mean, no photoshop, but I digress). And I found myself completely bummed out.
Why? Perfection. I'd spent days in this character's head with her. Her doubts were my doubts; her flaws were my flaws. This author had completely sucked me in, so I was talking, walking, breathing her characters, but now that she was in front of me, in all of her beauty, I didn't recognize her. I lost my book buddy. It helped to re-read the book, get back in her head, but some of the magic was lost.
I've been tempted to post my characters, too. For The Searchers, I've found people who have Apollo's dimples, or Matisse's frame. But I've held off sharing them, not sure if anyone would care, or if they did, if it would ruin the characters for them. Maybe this is why people have a hard time when their favorite books are made into movies…
What do you think? Do you want to see what an author sees? Or as close as they can find? Or do you want to have your own vision? Just curious:) ~ Ripley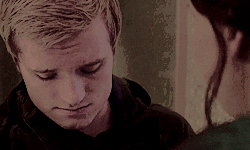 Finding Nora, Book 1.5 in The Searchers, releases 2/27/17.
Amazon: http://amzn.to/2lvRE5K
iBooks: https://itunes.apple.com/us/book/id1207607080
Kobo: https://www.kobo.com/us/en/ebook/finding-nora
Nook: http://www.barnesandnoble.com/w/finding-nora-ripley-proserpina/1125813670