Finding Nora, a novella in my Searchers series, releases 2/27! Here is the blurb and a teaser. Remember— it's reverse harem, which means no love triangle! No need to choose!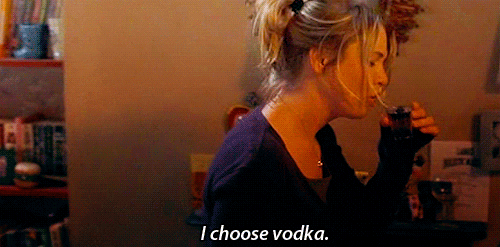 Can Nora deserve the love she's found? Lost, angry, and with zero options, she worries she'll sabotage the best thing to ever happen to her.
When Apollo, Ryan, Matisse, Seok and Cai decide they love her, Nora is poised for happiness. No one has ever supported her dreams or encouraged her to trust herself before.
Embarking on a relationship none of them ever expected, the challenges to their burgeoning love begin right away. In order to pay for college, Nora agrees to take part in an experiment with renowned psychologist, Daniel Murray.
But there is more to this study than what she read in the fine print. After a test goes wrong, Nora's guys want her to quit, but it isn't as easy as handing in her resignation. No one has forgotten her involvement in a school shooting at a local high school, and between the experiment and her inability to find work, she's leaning more heavily on the guys than she imagined. Fearfully, she watches for their growing resentment.
Will she and the guys be able to make their love work? Or is it doomed, like every other bit of happiness Nora ever had?
Nora woke up before Ryan. He was perfectly still. The boy didn't snore, he didn't toss and turn, and when he slept, he looked beautiful. One touch of her hand to her head proved her hair was wild. 
Rubbing her face, she winced when her fingers touched a sore spot on her chin. She pressed against it, realizing what it was. No. She could not have a zit when she was faced with perfect/sleeping/angel/prince/model man. 
Getting out of bed as quickly and as silently as she could, she crept out of the room. She opened and closed the door to the bedroom, careful to latch it closed quietly.
"Morning." 
She yelped, holding her hand over her mouth as she turned. 
"I've been up ages, waiting for you." Apollo smiled at her, moving to kiss her, but drawing back when she left her hand over her mouth. 
"What's the matter?" 
Slowly, she withdrew her hand from her face. Would he zoom in on what was probably the largest zit ever known?
He didn't even glance down. Holding her gaze, he pressed his mouth against hers. He made a little sound of happiness, and she giggled. With Apollo, she forgot about everything except being happy.
"I need to run to the bathroom," she said when he pulled away.
He made a grand sweeping gesture. "I'll be in the kitchen. Want a smoothie?"
"Without the green stuff, please." 
"The green stuff is good for you. You won't even notice it." Ignoring her narrowed eyes, he smiled. "Trust me." 
She sighed, not bothering to hide the grin tugging at her lips. "Okay." 
"Hurry up." Bouncing on his toes, he made a motion toward the bathroom.
"Okay, okay." 
As she closed the bathroom door, his footsteps pounded downstairs. She flicked on the light and lifted herself up onto the bathroom counter so she could examine her face. The mass she was sure was her zit was only a tiny red spot near the bottom of her chin. Relieved, she ran her fingers over it. It still hurt, but it wasn't as humungous she expected. The day could go on now; she didn't have to hide in the shadows, hissing at anyone who tried to bring her into the sunlight. 
Finding Nora is available at Amazon, b&n, nook, and iBooks!