I love shifter books. Bear shifters, lion shifters, werewolves, dragons. I love 'em.
I don't care if they're aliens, or hybrids, or government creations, or cursed by a witch. But I have to wonder. Where were these books when I was growing up? I'm thinking about the late 90's, early 2000's. Do you know about a shifter book from that era? Let me know. Somehow, I was stuck with my mother's cast-off Oprah Book Club's about cheating husbands and cancer, when what I was yearning for was an alpha male bear shifter.
Now that I'm a grown-up (allegedly), and a writer-ish person, I can make up my own shifters, and one little untapped group is for me, the water shifter. A sea monster. A merman. Breathing underwater is one step away from flying. Oh! Which reminds me, I love a flying shifter. Are there any bird shifter books out there? Nalini Singh alludes to them in her Psy-Changeling series, but I haven't seen a book where the main character is a bird.
Someone should write one.
Back to sea monsters. This Halloween, I was asked to be in a horror anthology. Alyssa Breck's story was about a mummy, Saranna DeWylde wrote an amazing take on Frankenstein (with promises of an upcoming story about The Headless Horseman, swoon!), Rebecca Royce had a delicious vampire, Virginia Nelson had a ghost hunter and a demon, but I was stumped.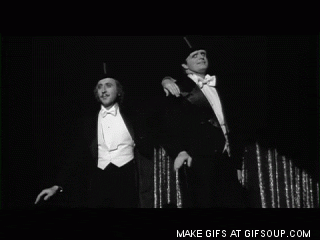 I had an idea about the legend of Jenny with the green ribbon. Remember her? She meets a boy, and wears a green ribbon around her neck. He wants her to take it off, she says, no. He marries her, she still says no, and on her death bed, instead of, oh, I don't know, contemplating their life together, he asks her to take off her ribbon. She does and her head falls off. But even in a horror anthology, I need a happy ending so I passed. In all honesty, the story as it stands is perfection. It doesn't need a retell.
Finally, I decided on a creature feature, swamp thing meets the creature of the black lagoon. But I didn't want a girl hungry, crazed fish-man, I wanted a sexy scaled creature. I think it worked. Throw in a ballsy scientist and a sociopathic father, and voila! Horror story! It was a short story, a one-off, but as time passes I keep thinking of that undersea world, and wondering if maybe I should branch out, and see where the tide rolls me.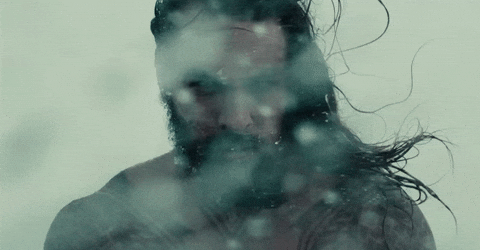 Below is an excerpt from my story: Missing Linc, found in the horror anthology Bloody Kisses.
In Linc's world, when an Aegean was separated from his mate, they went mad. It began slowly, insidiously. It crept into their brain and tainted their thoughts so gradually the male didn't realize he was crazed until he found his teeth buried in the neck of a human, dragging him beneath the water. 
But Linc knew. He knew every day he was away from Edythe left him a little bit more unhinged, a bit more unstable. He'd lasted longer than any of them, fifteen years without his mate. It was the reason males were kept away from females for so long. Should they find each other before they were mature, the results were disastrous. It was also the reason why they kept away from humans. Rarely had an Aegean found their mate in the human world. Those pairings were the stuff of legends, but Linc always thought it was too much work. Living between worlds, struggling to understand their human mate… 
Then he'd met Edythe, and he hadn't cared. He was horrified at first. Not only was she human, but he'd found her when she was so young. 
In the next moment, it hadn't mattered. 
If this was the person gifted to him by the gods, then he was blessed. He hadn't been very old himself, just out of adolescence, but full of his own self-importance. He believed himself smarter and stronger than humans, and so he had no qualms approaching her. He walked out of the ocean, scales disappearing into his skin. She squatted next to a tide pool, her hands gripping her knees as she stared intently into the water.
https://www.amazon.com/Bloody-Kisses-Virginia-Nelson-ebook/dp/B01M8GBOTZ/ref=sr_1_2?ie=UTF8&qid=1485644794&sr=8-2&keywords=bloody+kisses